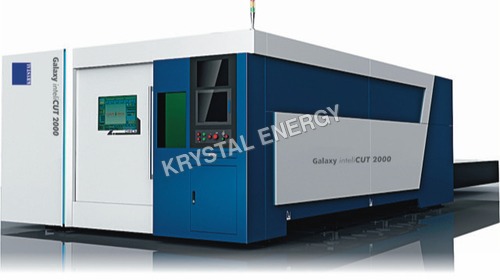 Product Description
Like our other laser machines and systems, this Laser Cutting Machine is also fabricated with high grade raw materials, that facilitates it to function efficiently and smoothly. This machine is extensively used to cut distinctive materials with laser. Our high quality cutting machine is operational in multiple industries to cut different kinds of materials like kitchen and bathroom ware, metal sheets, glass, woods, etc.
Lasers use different methods to cut different materials, these methods include;

Cold cutting and burning stabilized laser cutting
Thermal stress cracking
Scribing
Melt blow and burn
Vaporization

Key features of Laser Cutting Machine :-

Its easy to install and power efficient feature make it user friendly.
It ensures a fast cutting speed and gives excellent performance.
It is robustly constructed and low maintenance device.
It is a pocket friendly and long lasting machine.